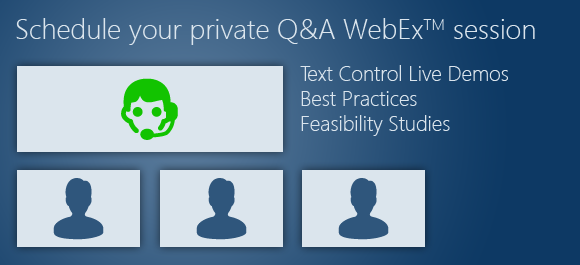 Evaluating a technology, a new product can be time consuming and complex. Take the shortcut and talk to our Product Managers directly in a private Q&A WebEx session. Usually, these sessions are 30-60 minutes long and cover live demos, best practices and all of your questions.
You can tell us about your requirements and we tell you how to solve this with Text Control products.
You want to switch your reporting tool? You want to automate your documents, but you don't know how Text Control can help you?
Don't hesitate and schedule a meeting today!