Today, I talked to our DocumentServer developer team, which is responsible for the MailMerge component, part of TX Text Control Server for ASP.NET (incl. Windows Forms). They are currently working on new features for version 16.0. Today, I would like to announce two improvements:
Master-Detail: Nested Merge Blocks
Image Merge Fields
A master-detail relationship is a 1:n (one-to-many) type relationship. A typical example for such a relationship is a purchase order and a set of items that belongs to each purchase order. This new feature allows you to create complex nested reports in a very easy way. The following screenshot shows such a nested block: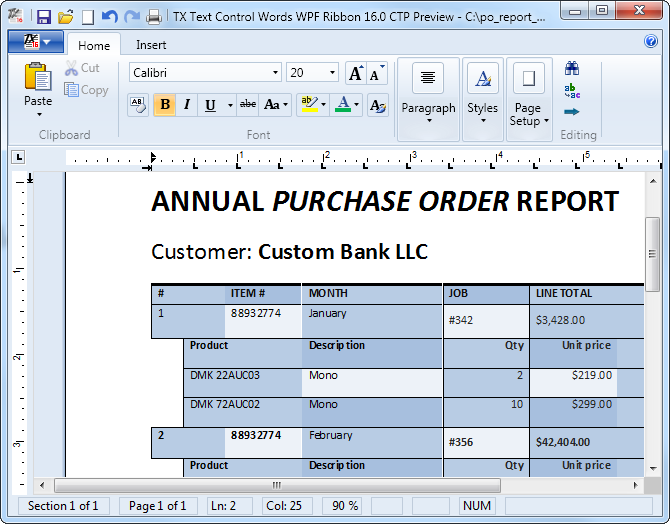 Image merge fields is another oft-requested feature. These image merge fields are normal merge fields with a special indicator. Such fields can be replaced with images during the merge process. This enables you to create templates with placeholders for company logos or signature images.
As soon as I get a pre-build version, I will publish a sample application with these great new features on TX Text Control Labs.