Do you miss this?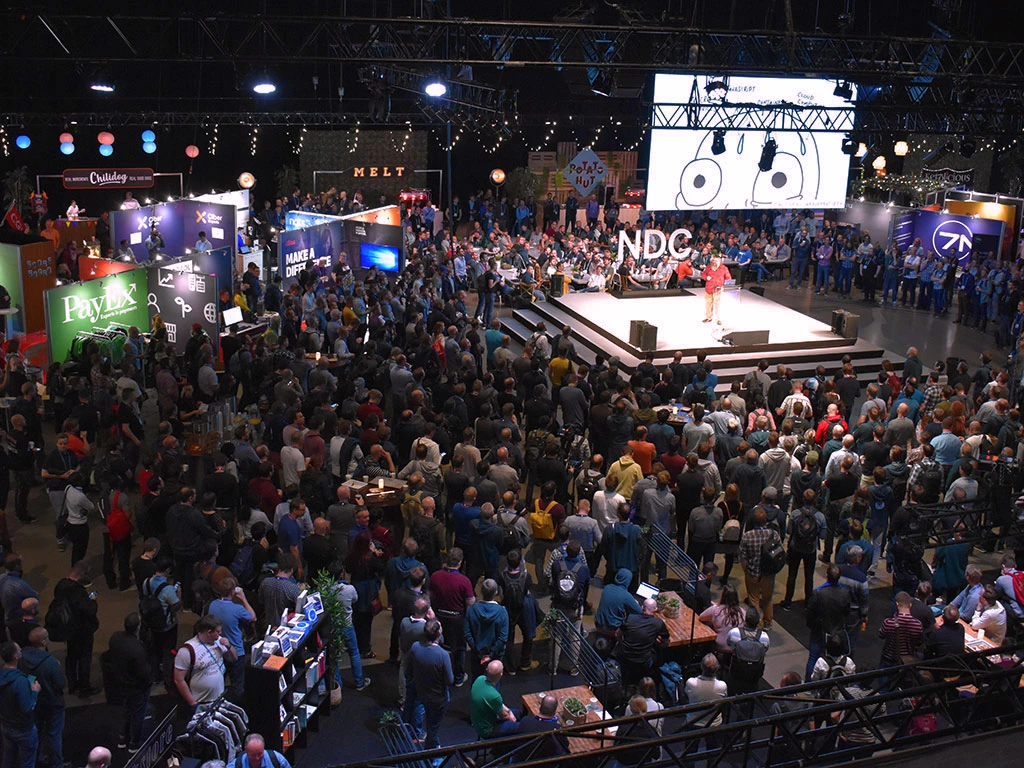 Good news then! We can't wait to get back to Norway for NDC Oslo located at the great venue Oslo Spektrum. With 2 full workshop days and 3 days of conference sessions, it will be one of the largest in-person events for us this year with more than 2000 attendees.
Norway lifted all social distancing rules, capacity limits on businesses and other pandemic-era restrictions that have been in place for 561 days.
We will be exhibiting in the expo area to present our latest products and new releases including TX Text Control 30.0. The expo is in the center of the arena where delicious food is being served in several restaurants the whole day. The session rooms are built on hanging stages at the arena seating sections. A fantastic experience.
If you are attending the conference, find our bright magenta-purple booth and say hello. To give you an idea of the overall environment and good vibes, below are some impressions from previous NDCs in Oslo:
See you in Oslo!