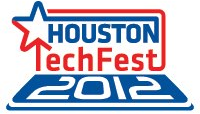 The Democratic National Convention is consuming our hometown Charlotte, NC this week and taking over uptown. We are escaping from this hustle and bustle and travel to Houston, Texas to exhibit at the Houston TechFest 2012.
More than 900 enthusiastic developers meet to connect, learn and share. We are a proud Platinum sponsor and we are exhibiting at the conference. As always, we are raffling off an XBOX 360 - so stop by our table, say hello and get your raffle ticket.
Talk to us to learn more about TX Text Control X8 and the new stunning features such as PDF reflow, object z-order or the client-side MailMerge functionality.
See you in Houston!