This is what an NDC Oslo looks like: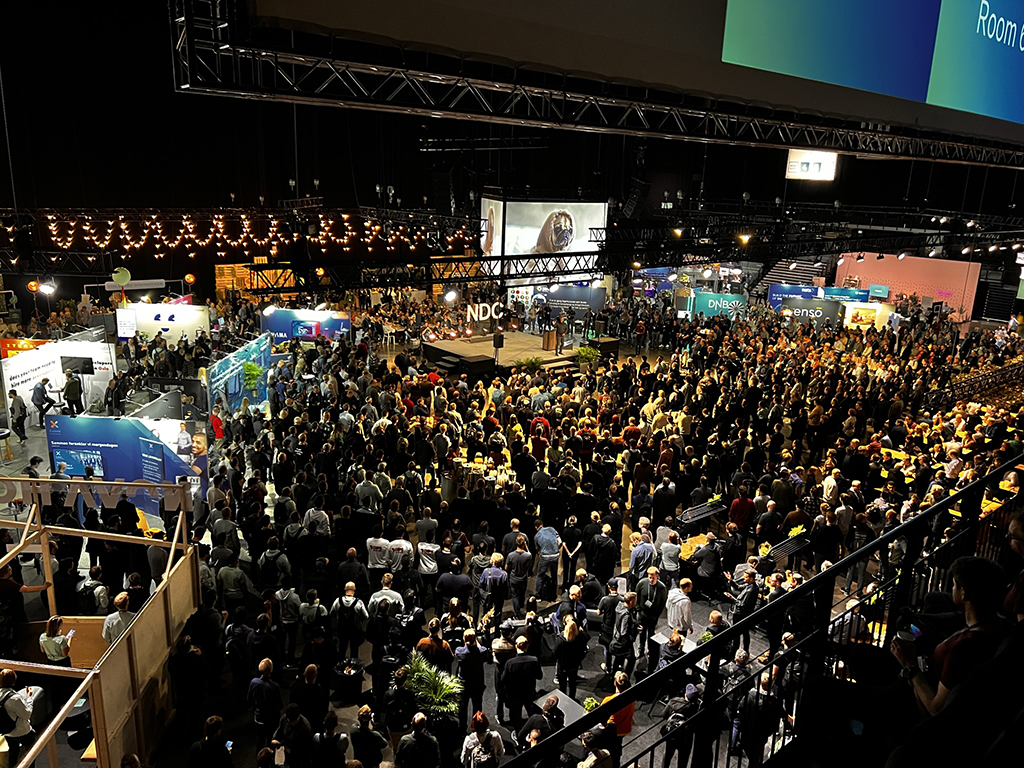 This picture was taken last year at NDC Oslo and this year could be even bigger. More than 2500 attendees will gather to learn from international speakers from around the world.
NDC Oslo is always special with it's conference room setup in an a concert arena, the food that is served all day long and a fantastic expo area with many industry leading vendors. From May 22-26, more than 150 speakers will discuss the latest trends in our industry, including sessions on .NET, containers, and software design.
At our booth, our conference team will be demonstrating our latest version 31.0, early beta versions of 32.0, and the upcoming features of our updated document viewer, which now supports form field filling in PDF files.
Trusted Partner for Digital Document Processing
Looking for an experienced technology partner to help you successfully integrate digital document processing into your business applications? Are you planning to integrate reporting, e-signature, or digital forms and want to discuss best practices to ensure a smooth and compliant transition? We offer developer libraries to solve the following problems:
Reporting integration
Fully-featured document editing
Adobe PDF processing
Electronic signatures
Digital forms processing
Our team would love to meet you and your development teams at our booth at NDC Oslo 2023.
Our mission is to innovate every day to meet the digital document processing needs of our users. We have been developing software components for reporting and document processing for over 30 years. We are constantly looking for new and innovative ways to improve document processing to make it easier and more efficient for end users.
Helpful Resources
We have prepared several resources for you to get an overview of our technologies and products.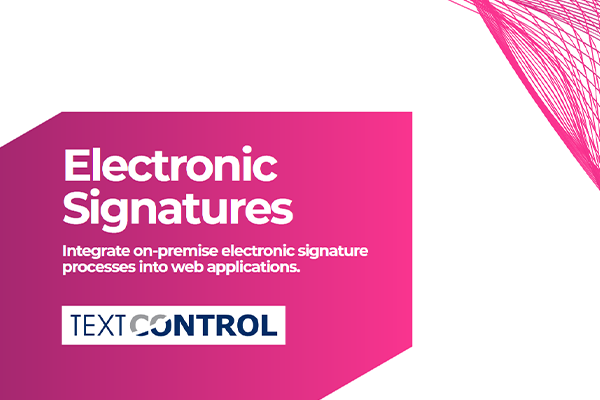 Electronic Signature
Download Whitepaper
Download the full white paper to learn how Text Control can be used to integrate an on-premises e-signature workflow.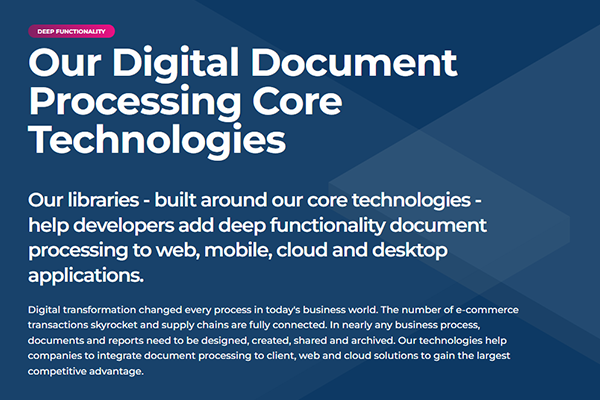 Document Processing
Our Technologies
Learn about our core technologies that help developers add rich document processing capabilities to web, mobile, cloud, and desktop applications.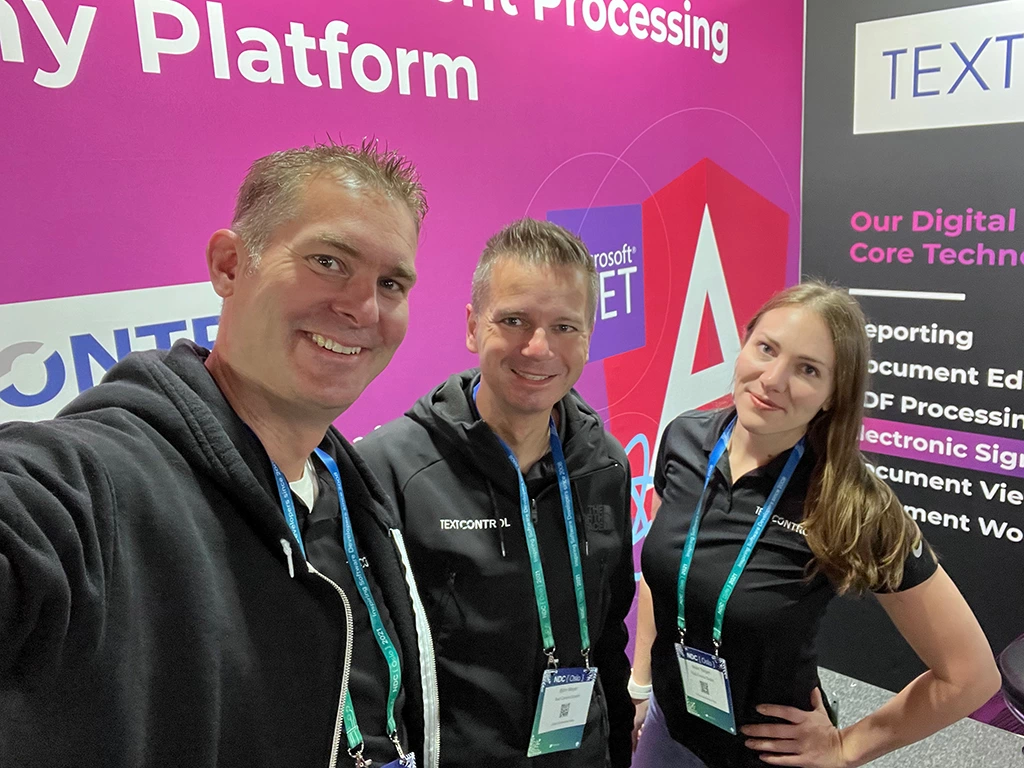 Conference
Meet the Text Control Team
We look forward to meeting you and your development teams at our booth at NDC Oslo 2023.
Schedule Meeting
Together with all the leading partners, we will be exhibiting in the Expo area - a central part of the conference - to showcase the latest developments in digital document processing technology. Contact us to schedule a meeting with our team at the event, or simply stop by our booth and say hello.
See you in Oslo!