50+ speaker, 70+ sessions, 10 workshops and all industry leading vendors in one place. That is BASTA! Spring in Frankfurt, Germany.
From February 20-24, 2023 (expo from 21-23), developers will meet in the Marriott Frankfurt to learn from more than 50 speakers in more than 70 sessions about .NET, cloud, containers and many other topics.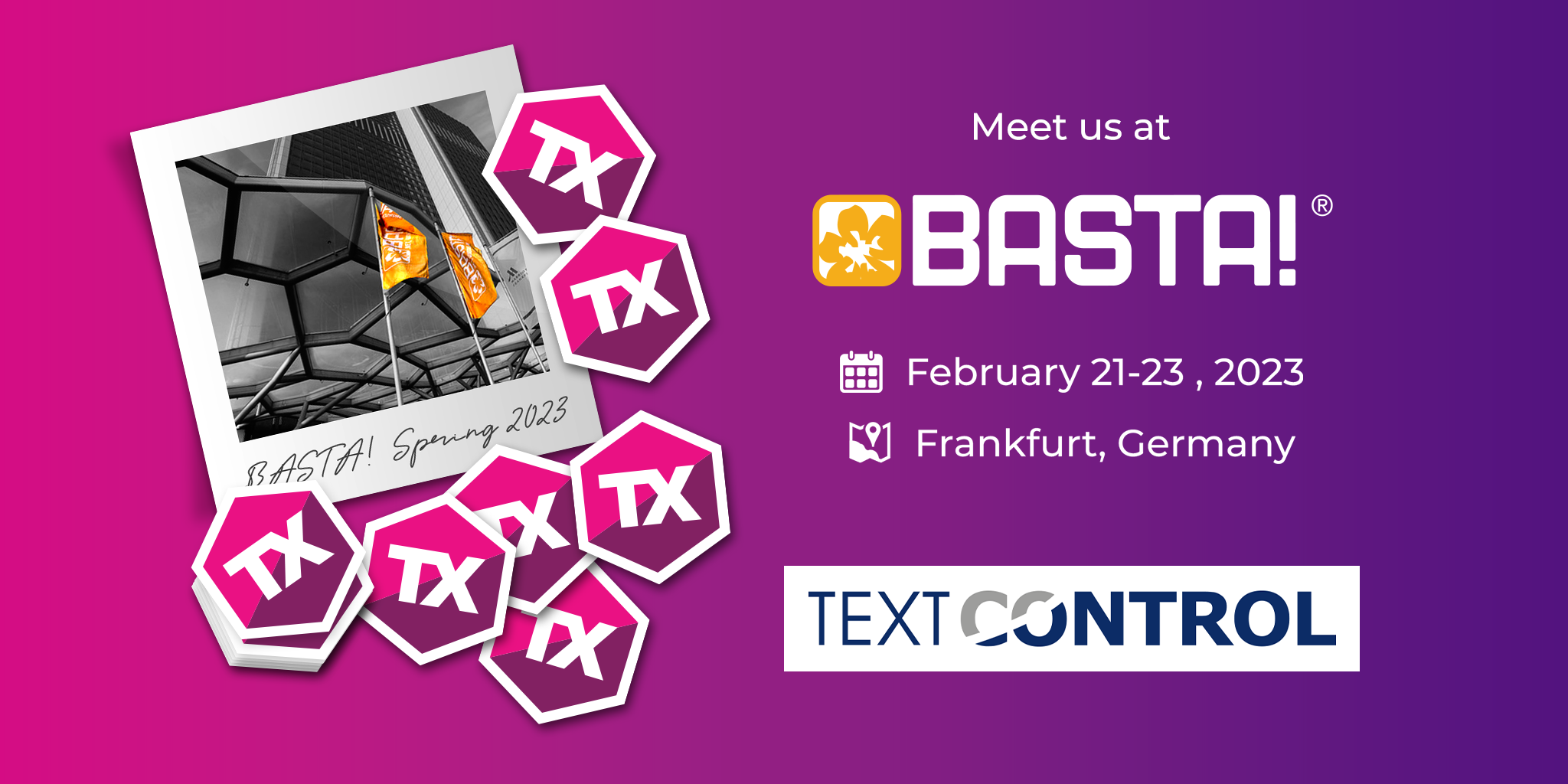 We are sponsoring this conference and will have a booth in the expo area to give demos of our latest products and early beta versions of new technologies.
Speakers and Sessions
By looking at the list of speakers and their sessions you can tell that this is going to be a very interesting conference. Here are some session recommendations that stand out (German titles):
A highly recommended session for retro computing fans is the night session with Jörg Neumann and Christian Weyer:
At our Booth: Digital Document Processing
What will you see at our booth at BASTA! Spring 2023? At our demo counters, you can request demos of our core technologies:
Reporting
Document Editing
PDF Processing
Electronic Signatures
Document Viewing
Document Workflow
In case you need to solve one of the above tasks and would like to discuss best practices, stop by our booth and talk to our engineers. Our team would be very happy to meet you and your developer teams at our expo booth at BASTA! Spring 2023.
Schedule Meeting
Together with all leading partners, we will exhibit in the expo area - a central piece of the conference - to present the latest developments in digital document processing technology. Contact us to schedule a meeting with our team at the event or simply stop by our booth and say hello.
See you in Frankfurt!