In-person conferences are back in 2022! This month, BASTA! in Frankfurt marks our start of the conference season for 2022.
Workshops, Sessions and Keynotes
The 5 day event provides more than 70 workshops, sessions and keynotes from more than 50 speakers. From February 21-25, all sessions can be viewed online and on-site thanks to a sophisticated hybrid conference model.
The Text Control team is providing demos of our latest products including version 30.0 of TX Text Control and our electronic document signature technology.
Next Stop: Las Vegas, NV
Our next stops in 2022 are Las Vegas, United States for DevIntersection and London, UK for NDC London.
If you are attending BASTA! Spring 2022, find our bright magenta-purple booth and say hello.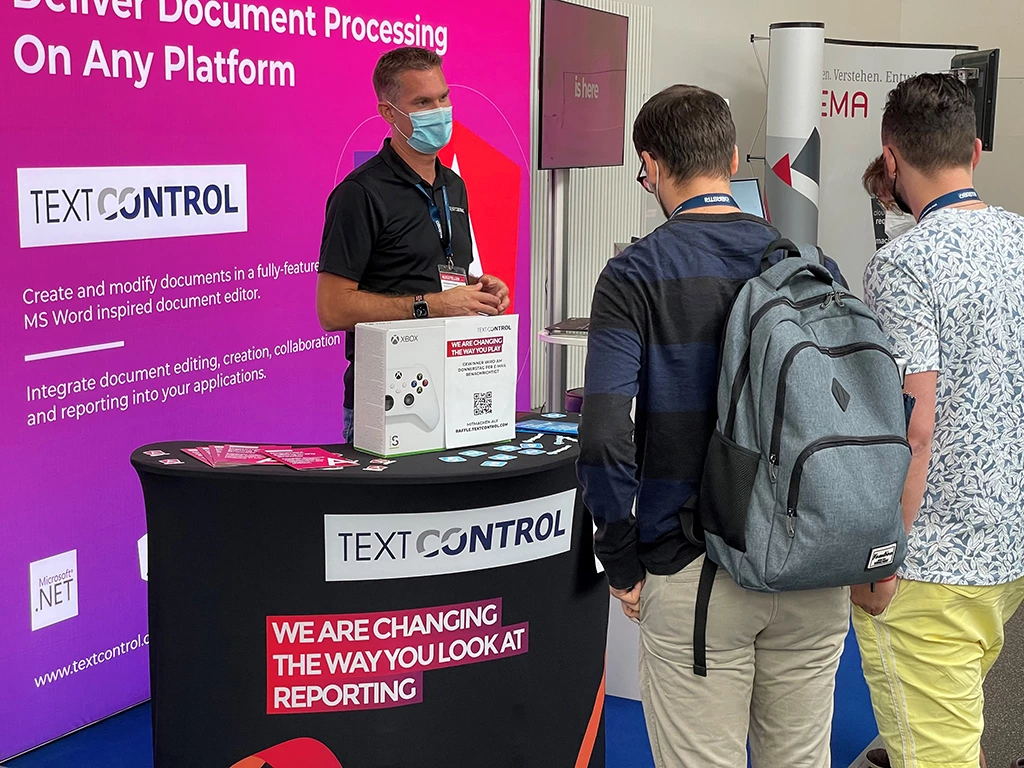 See you in Frankfurt!