We are very happy to announce the release of the new Getting Started University hub for TX Text Control .NET Server for ASP.NET. This information hub provides a collection of getting started tutorials, best practice articles to deploy applications built with TX Text Control and a collection of curated blog articles.
Getting Started University

This getting started hub will help you integrate TX Text Control functionality into your web applications.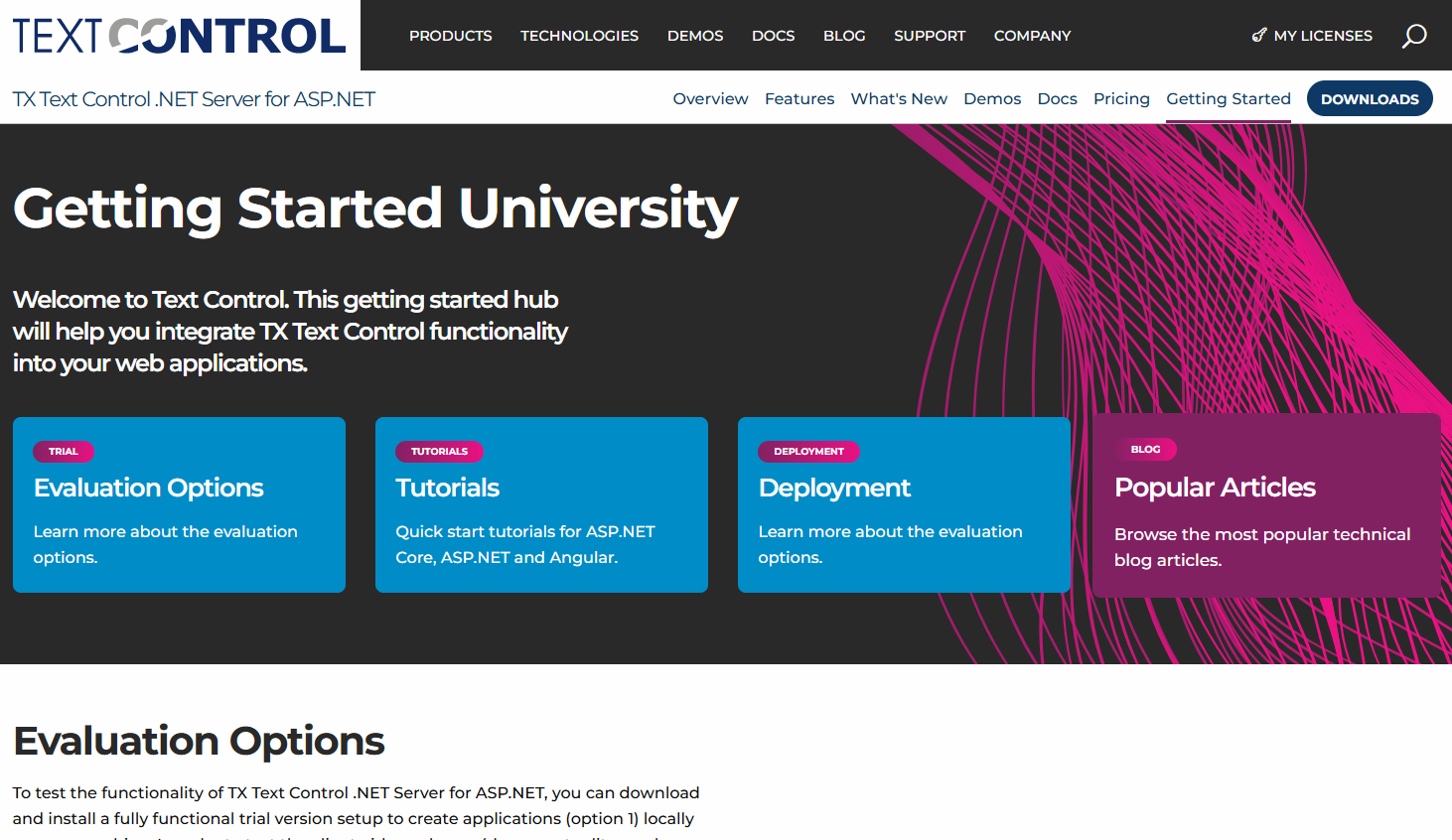 Getting Started Tutorials
This hub is constantly growing with new articles and tutorials for different supported platforms, languages and typical applications. All getting started tutorials are categorized and sorted by platform including ASP.NET Core, ASP.NET Framework, Angular and Web Forms.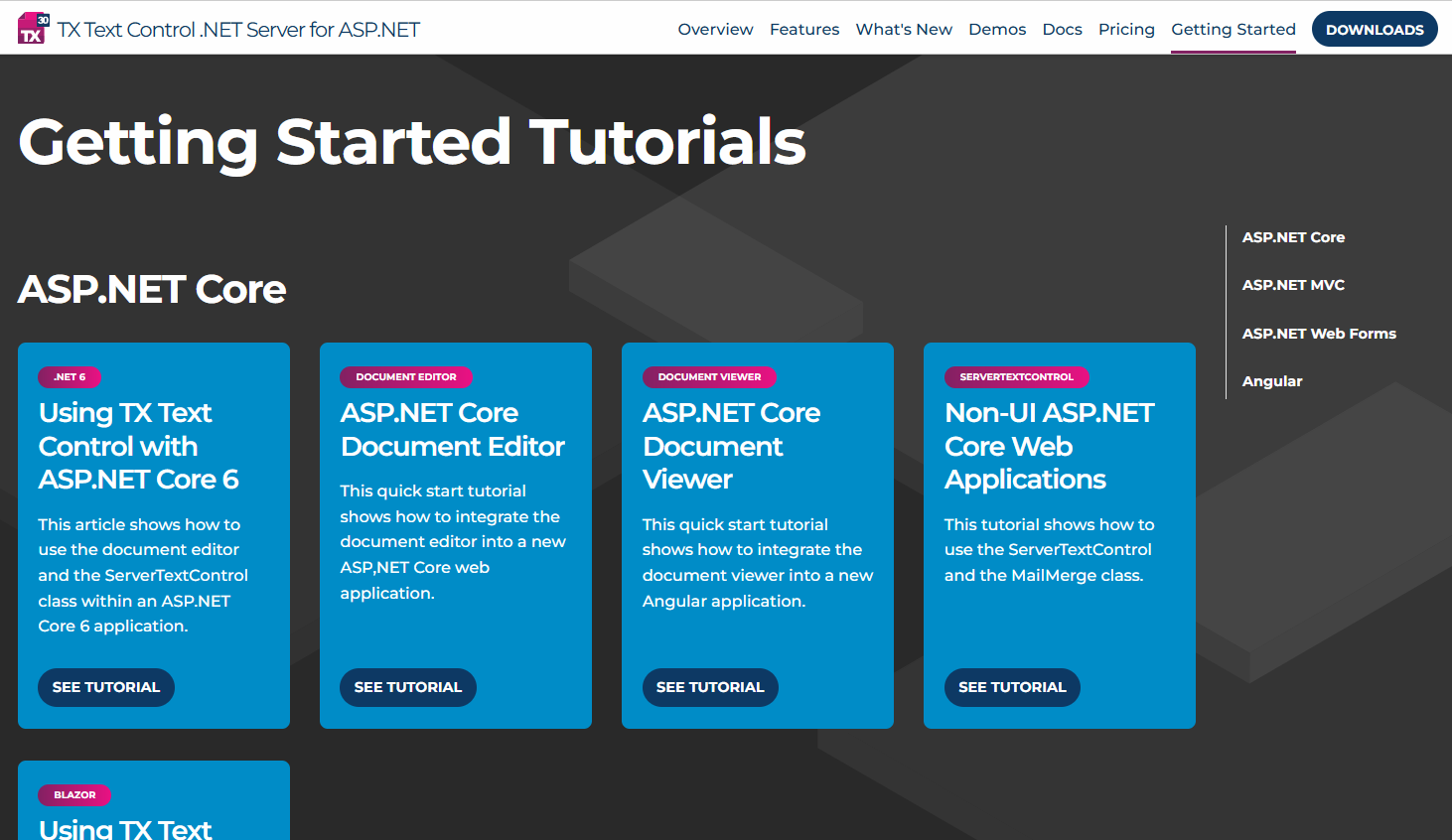 Curated Article Collection
The curated collection of blog articles is divided into categories and cover the most typical and popular topics, applications and tasks for TX Text Control .NET Server for ASP.NET.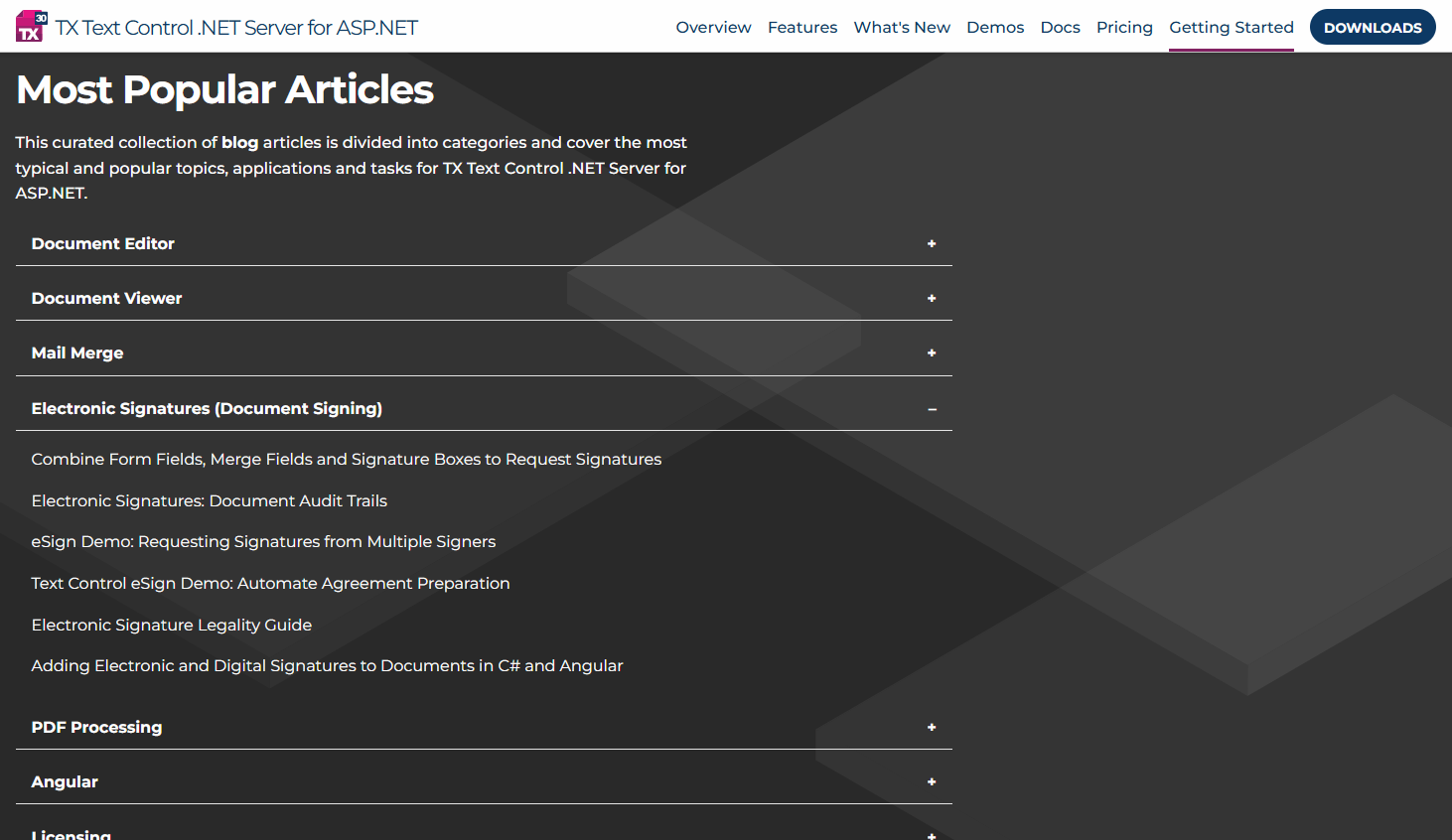 Visit and bookmark the new getting started hub:
Happy coding!