The integration of digital document processing solutions including collaboration, document sharing and electronic signature processes help successful companies to serve their customers and support business continuity.
Together with technology leading clients, we added all essential parts of a document signature technology platform to our libraries to provide a complete set of tools that helps to integrate electronic signature processes into business applications.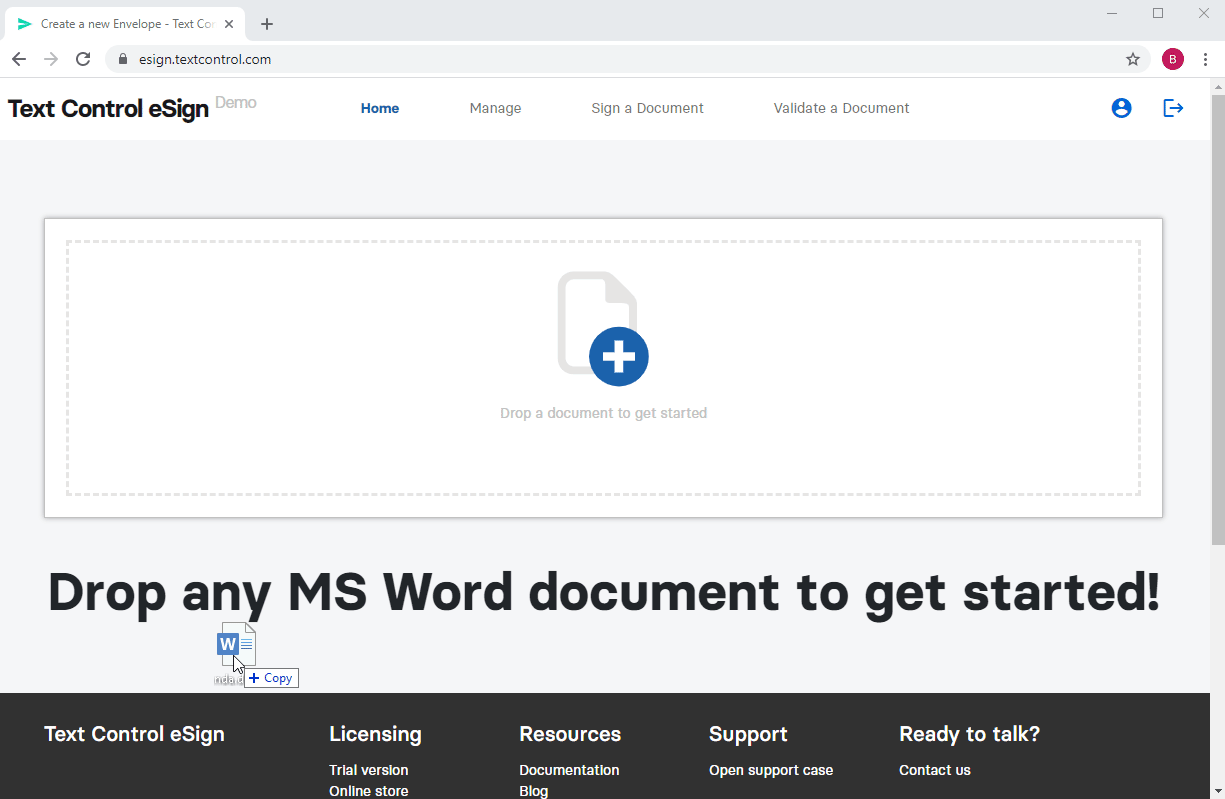 Legality Guide
We created a legality guide that helps to learn more about the legality and technical requirements of electronic signatures:
Electronic Signature Legality Guide
To showcase a typical workflow and the Text Control electronic signature technology, we published a fully functional demo that can be used to create and request signatures, sign documents and to validate executed PDF documents.
Text Control eSign
To start a document signature process, you can drag and drop any MS Word or TX Text Control document onto the document drop box: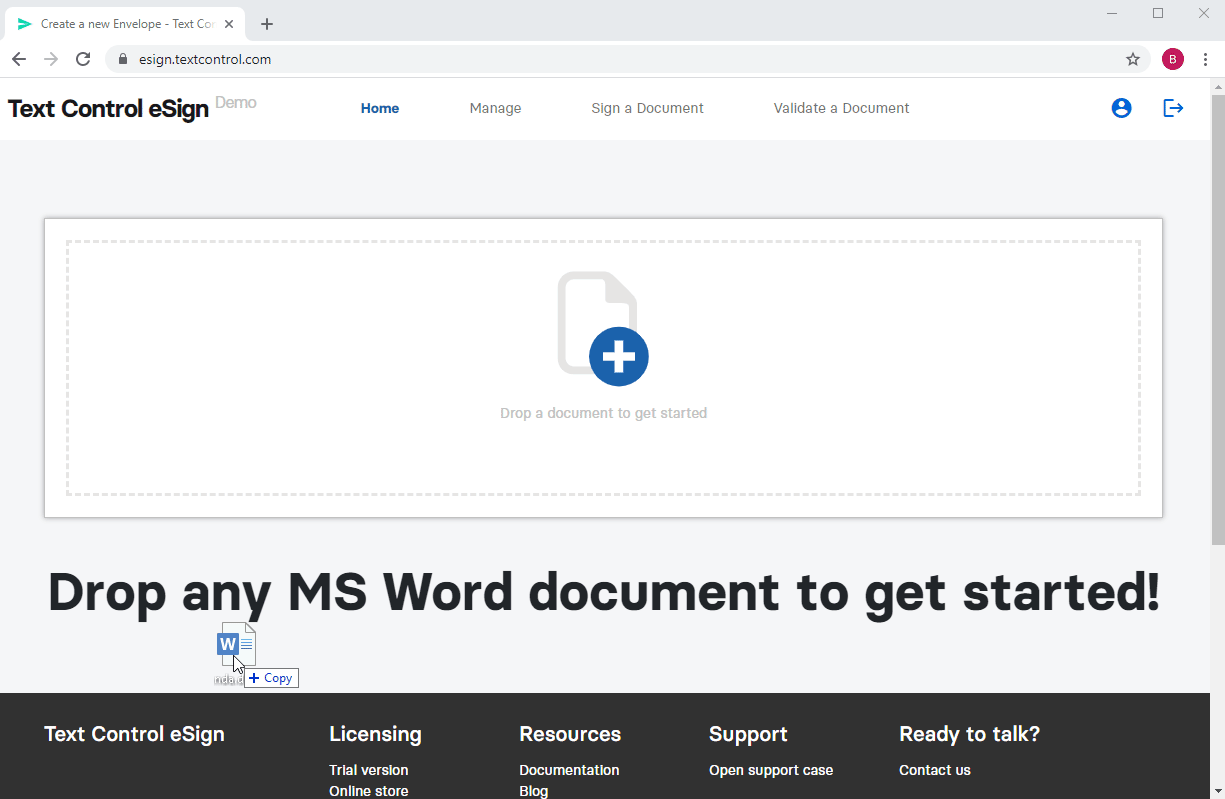 The application recognizes, if a signature box exists in the document. If not, it is required to add at least one signature box to the document. To achieve that, a Text Control document editor is opened with the uploaded document.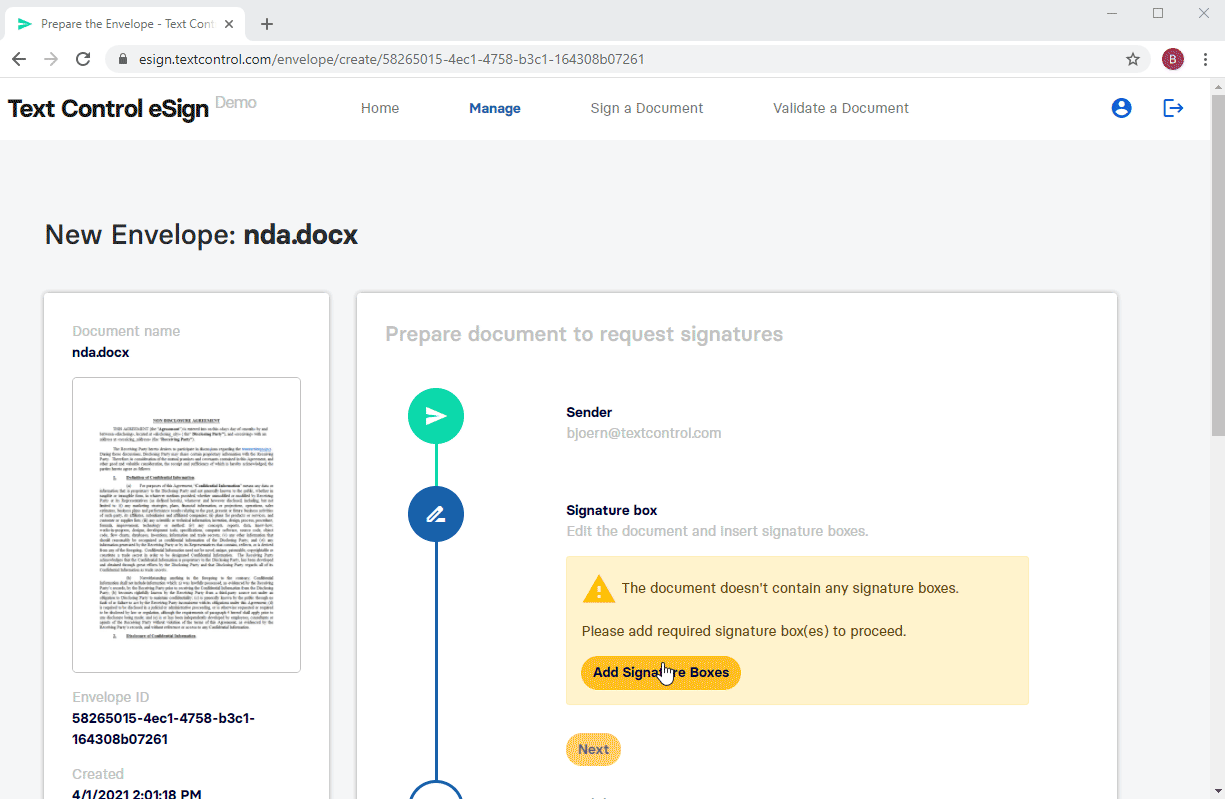 In the next step, the recipient (signer) must be defined by name and e-mail address.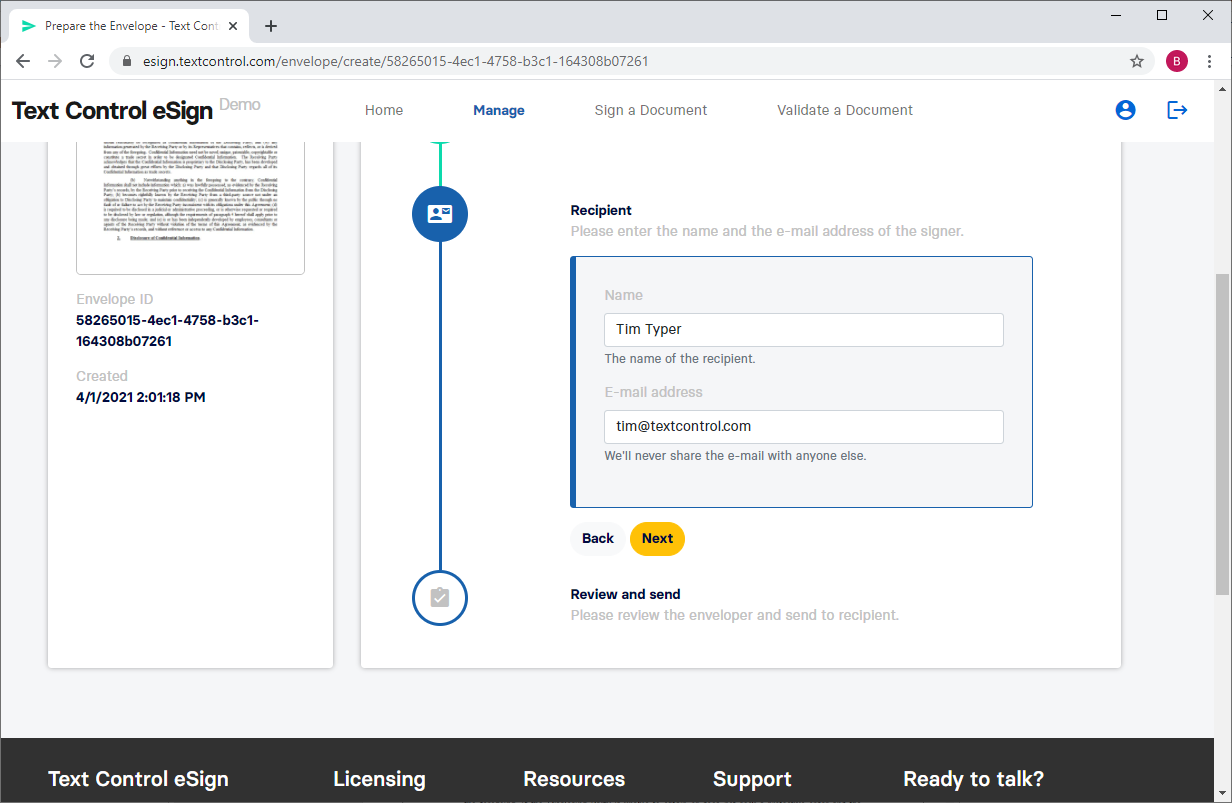 Finally, after a last review, an e-mail will be sent to the recipient to request the electronic signature.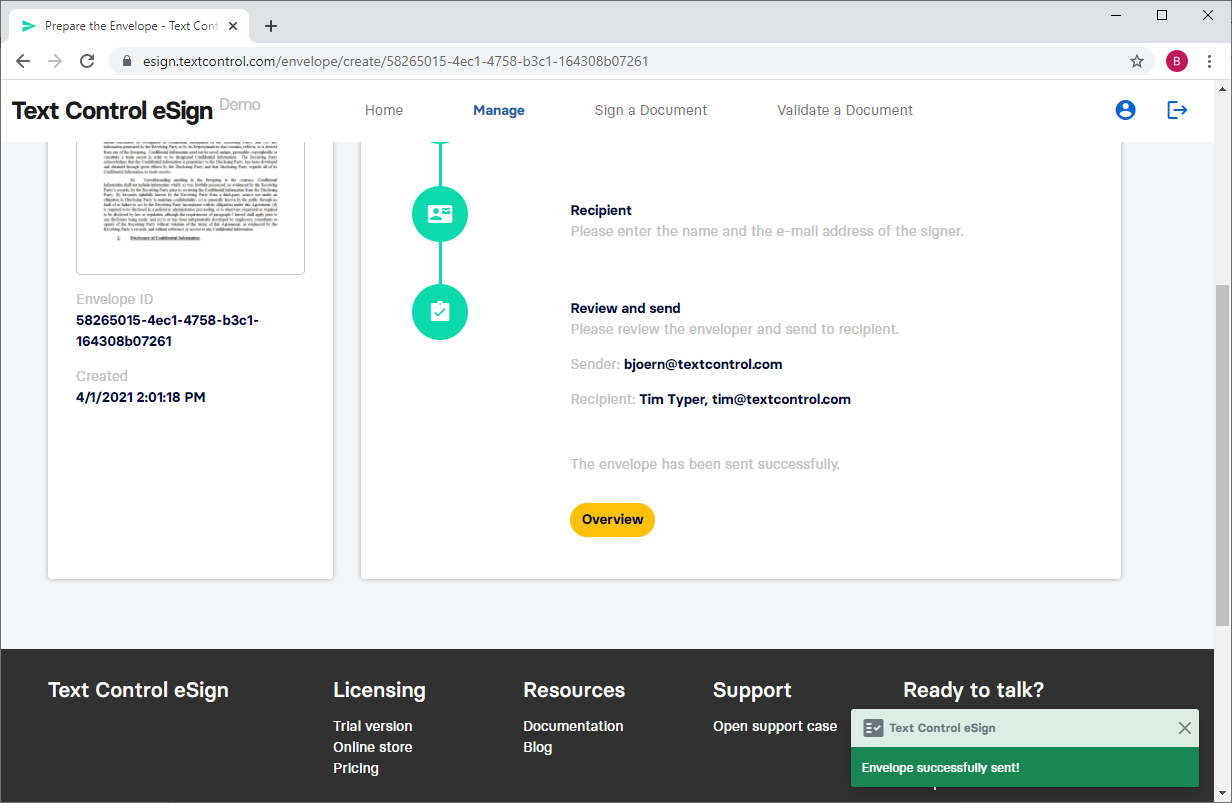 E-Mail: Request the Signature
The e-mail contains a secret link to sign the document.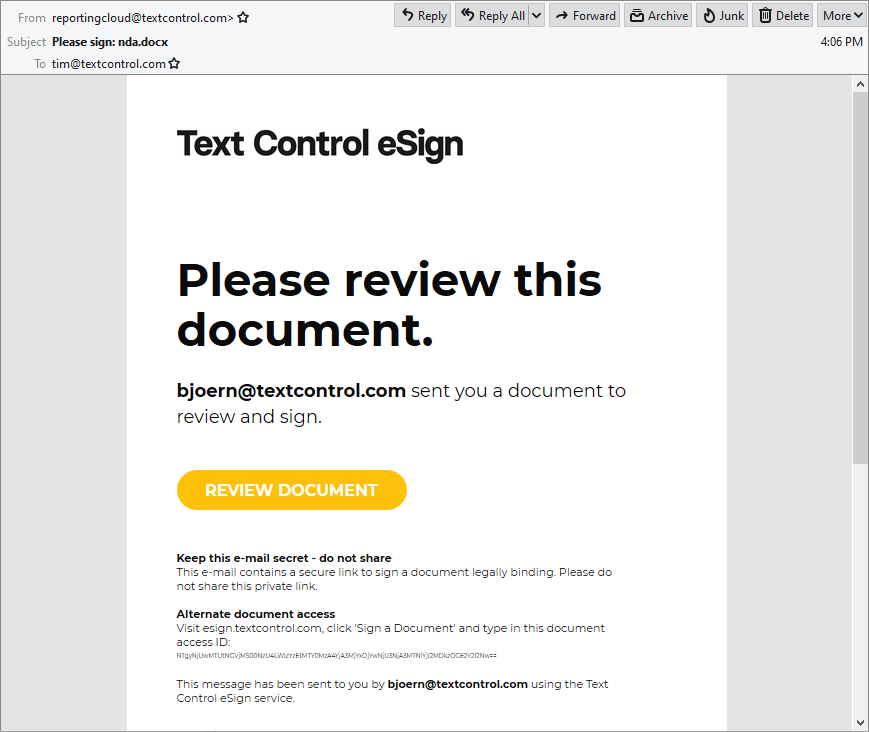 The link opens directly the document and requests a signature from the signer: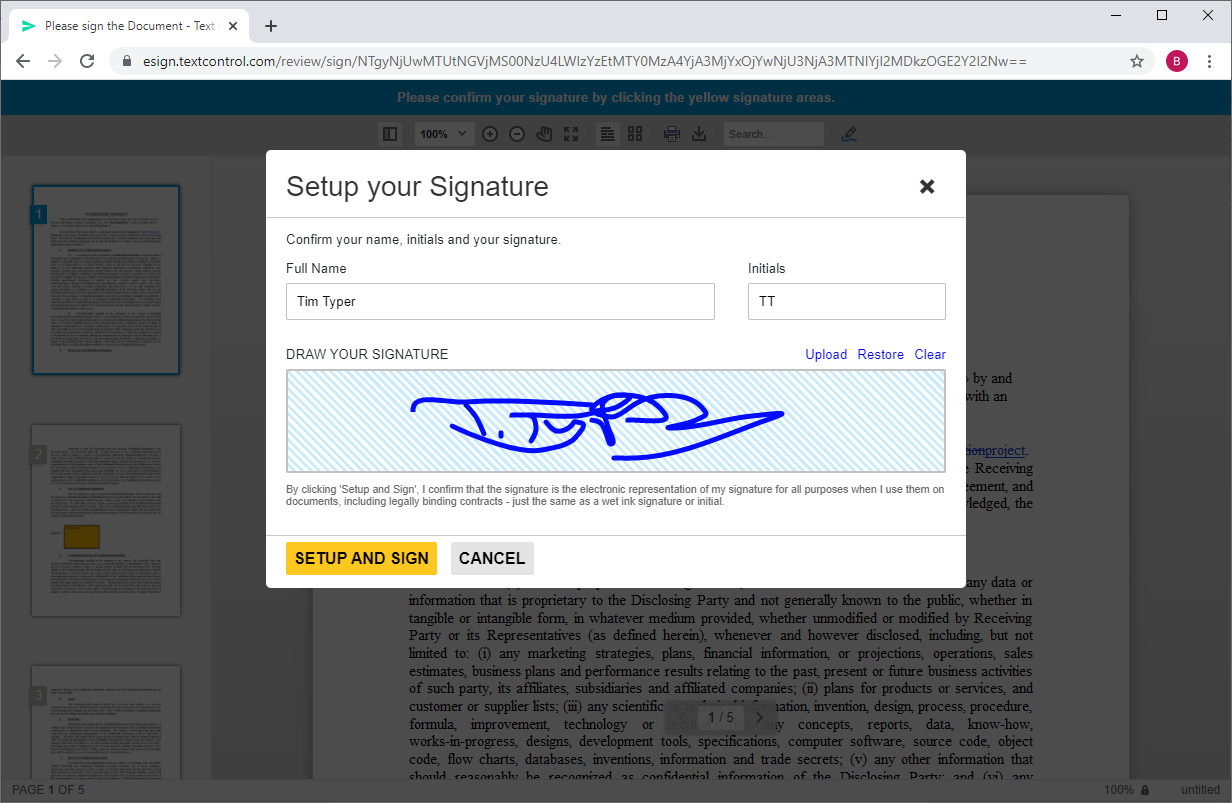 After the document is signed completely, a copy of the signed PDF is being sent to the signer by e-mail as an attachment. In the Manage overview page, a list of envelopes is displayed showing the current status.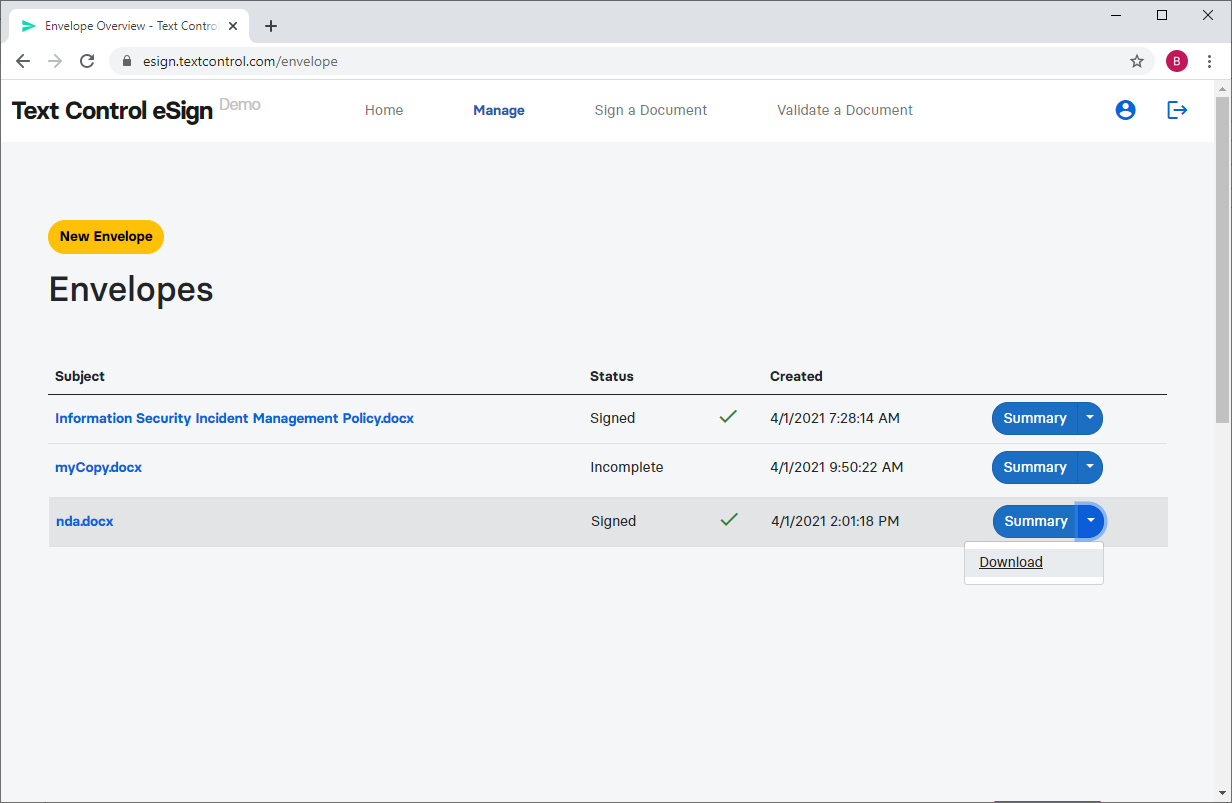 A detailed document signature trail can be reviewed by opening the envelope details: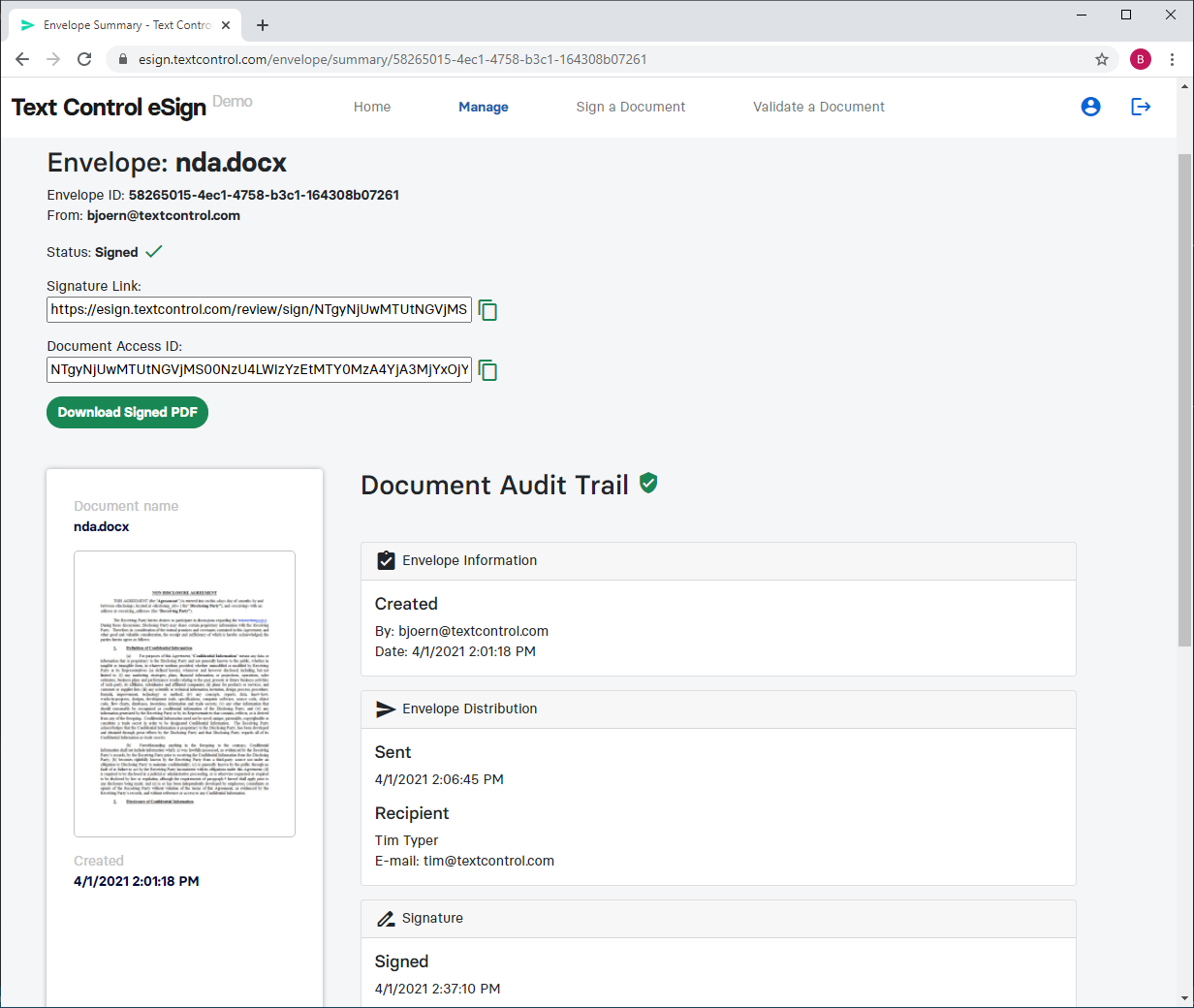 Validating Documents
By uploading an executed, fully signed PDF document, the integrity and validity can be checked. Therefore, the uploaded document is compared to the originally stored, signed document: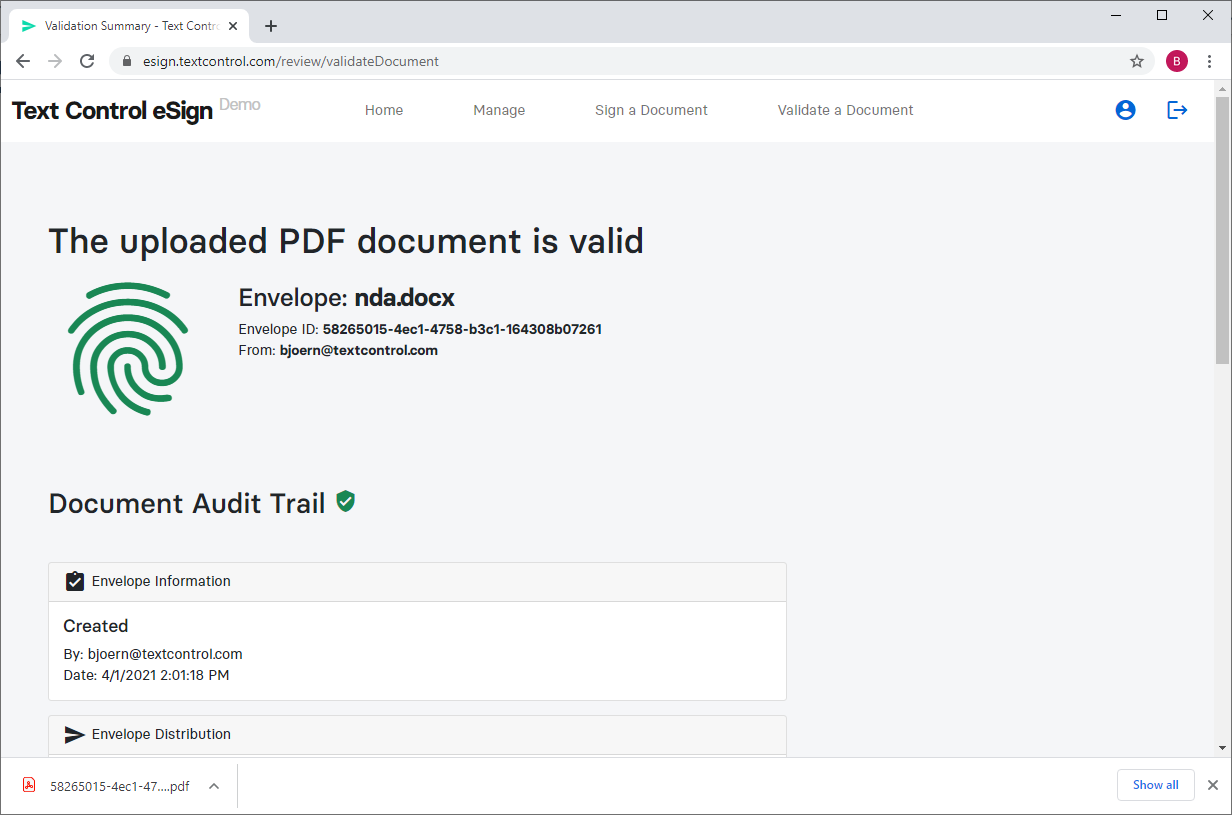 Launch Demo
The demo covers all required legal steps to provide legally binding document signatures in business processes. Test this on your own using the live demo:
If you have any questions about this demo, the technical requirements, legality or if you are thinking about implementing this into your workflows, please don't hesitate to contact us. Our team is more than happy to help you.