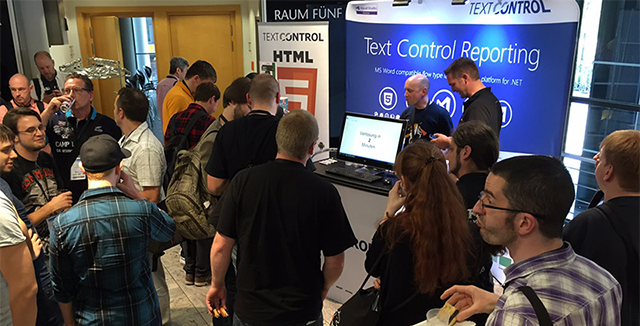 On May 4-5, the dotnet Cologne is coming back to the KOMED in Cologne. This .NET community event is one of the largest Code Camps in Germany with 400+ attendees and a top-notch speaker line-up.
Workshop topics include Smart Data with Microsoft Azure, Command Query Responsibility Segregation, Angular and TypeScript, Xamarin, UI/UX and ASP.NET Core.
In more than 50 sessions and lightning talks, developers can learn more about topics such as Azure, memory management, Git, SQL Server and Angular.
From our team, Thorsten and Christopher will be on-site with our booth to talk about our latest technologies, products and our roadmap for 2017.
If you are at this conference, stop by our booth and say hello (and of course, enter our XBox One raffle).
See you in Cologne!