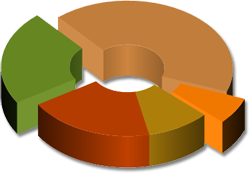 Powerful data visualizations in a report or any other document are essential to get the "big picture". Charts indicate trends and can be used to attractively visualize large volumes of data.
We are currently working on a full integration of powerful 2D and 3D charts for TX Text Control .NET for Windows Forms.
Bars, donuts, pies or financial series - more than 30 fully programmble diagram types can added using the new ChartCollection. The TextControl.ChartLayoutDialog alters layout settings, size and text distances of an inserted chart.
The following screenshot shows a sample implementation of the chart integration into a TX Text Control based application. Every chart object is fully programmable which gives you flexible possibilities to integrate chart support into your own business applications.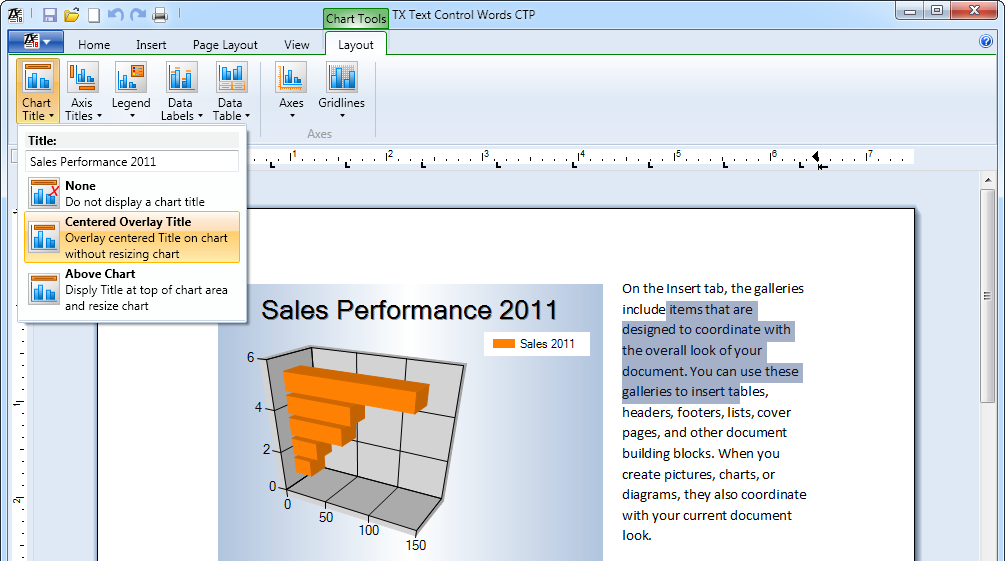 Just like TextFields or ApplicationFields, you can iterate through the embedded charts in order to populate them with data. This gives developers the possibility to create a template in TX Text Control that includes a fully styled chart object as a placeholder with a unique name. This chart is pre-configured with the chart type, preferred colors, title strings and many other settings.
During the merge process, the chart is dynamically updated to reflect the actual data: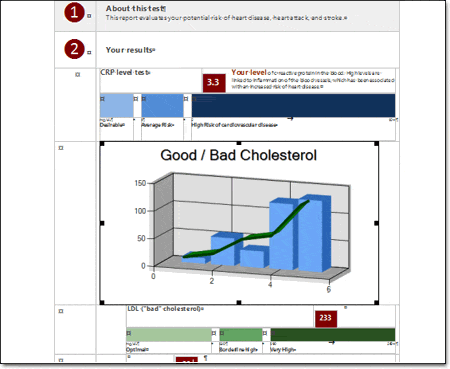 This concept allows you to create true WYSIWYG templates for your reports. The size and style of charts are added at design-time and merged dynamically.
Another great idea from Text Control that reflects our leadership in word processing components. Innovate - don't imitate! Be the first to get hands-on these features and get a Subscription that includes all major updates within 12 months.