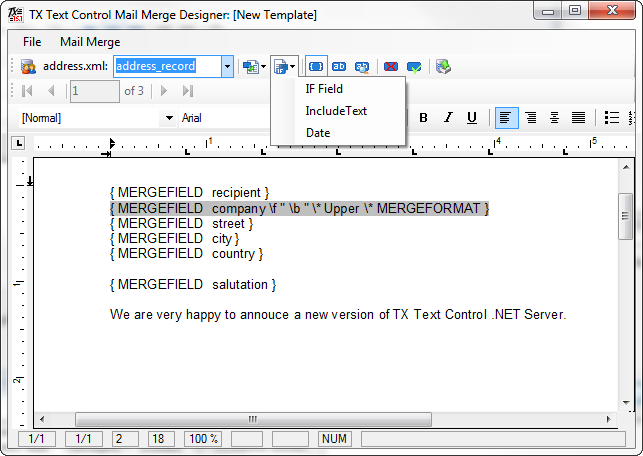 This is a sneak preview of one of the new samples for TX Text Control 16.0. I thought that a 15.1 version of this sample should be published now, so that you can tried it out today and do not have to wait until the next release.
This sample gives you a fully-featured mail merge template designer, including database binding, different field view modes and a preview functionality. Additionally, it contains a bunch of smart, little icons that we have created - feel free to use them in your own projects.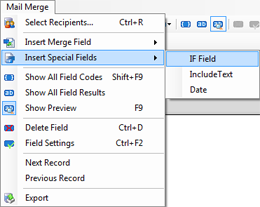 The combination of TX Text Control's MS Word compatible field functionality and TX Text Control Server for ASP.NET (incl. Windows Forms)'s automated MailMerge component is a very powerful toolset to build high performance and MS Word compatible mail merge applications.
It is quite similar to the MS Word mail merge capabilities, but it comes with source code and can be completely customized.
Read the full description and download the sources here:
Mail Merge: Creating and Merging MS Word compatible templates