Our 2023 conference calendar is filling up fast. Conferences are very important to us for several reasons. It is the best way to meet and interact with existing users and to showcase our technology to developers around the world. But even more important is the aspect of supporting the developer community by sponsoring all kinds of in-person events, including community events and larger professional conferences.
Company Mission
One of our company missions is Strong Community. We want to help developers stay on top of the latest industry trends and technologies, and connect with other passionate developers.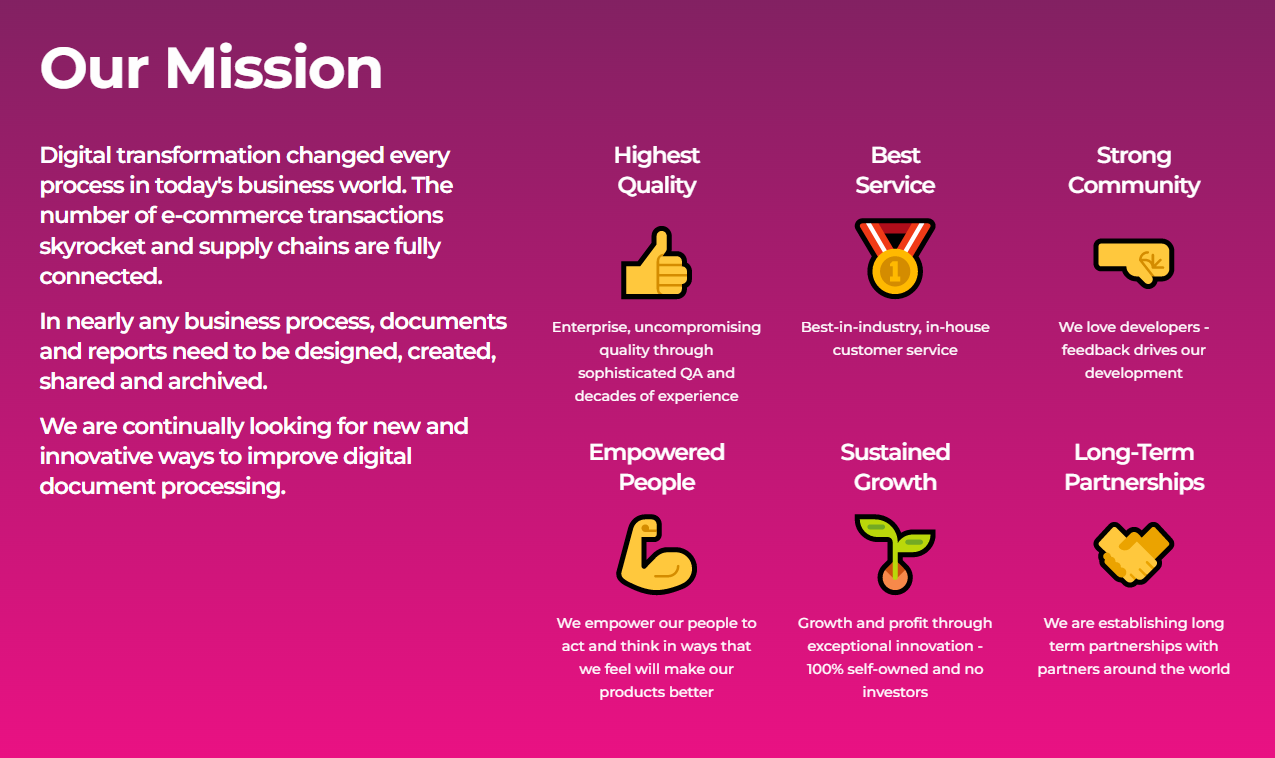 Value of Conferences
We believe that developer conferences are important for several reasons:
Networking: Developers can network with other developers in their field. They can share knowledge and build professional relationships.
Learning: By attending sessions and workshops, developers can learn from industry thought leaders.
Industry: Developers can learn about the latest trends from industry-leading vendors in the conference expo areas.
Inspiration: By talking with other developers, sharing ideas, and learning from world-class speakers, attendees will be inspired for future projects.
And don't forget the fun! We believe that developers should meet not only for the learning aspect, but also for the fun aspect of connecting with other developers from around the world. In a hybrid office world, a conference is the time to connect and share in person.
Conference Overview
This year, we have already signed up for 12 conferences in 2023 in Europe and the United States. We select conferences to exhibit at based on specific criteria, including location, size, conference management and speakers. Having exhibited at more than 120 conferences over the past 10+ years, we have a good sense of conference quality and value for attendees.
These are the conferences where we are a sponsor and where we will have a booth and a team on site:
NDC London, London, UK
BASTA! Spring 2023, Frankfurt, Germany
Developer Days, Magdeburg, Germany
NDC Oslo, Oslo, Norway
Developer Week DWX, Nuremberg, Germany
THAT Conference, Wisconsin Dells, WI, USA
Copenhagen Developers Festival, Copenhagen, Denmark
Web Developer Conference WDC, Hamburg, Germany
BASTA! 2023, Mainz, Germany
TechBash 2023, Mt. Pocono, PA, USA
.NET Developer Conference 2023, Cologne, Germany
DEVintersection Conference, Las Vegas, NV, USA
We have created a (growing) overview page of all the conferences we are going to: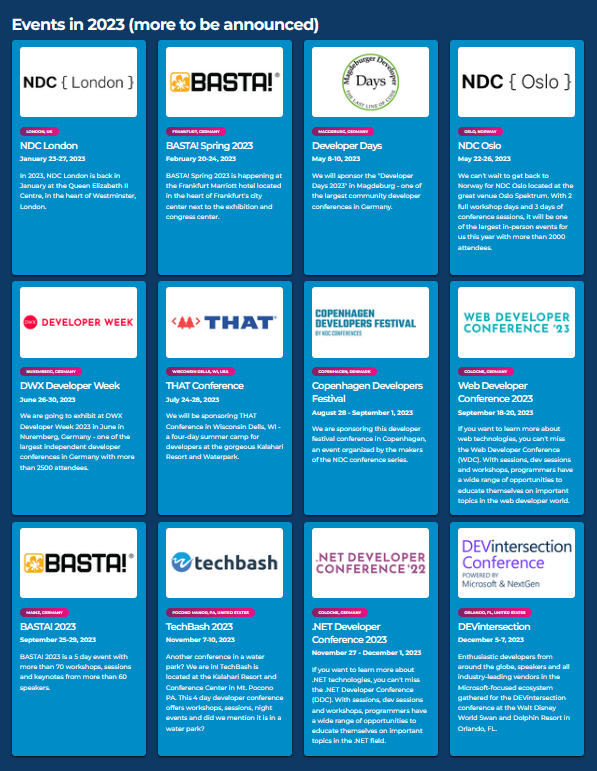 Look for a bright and shiny Text Control booth - see you at one of the conferences!