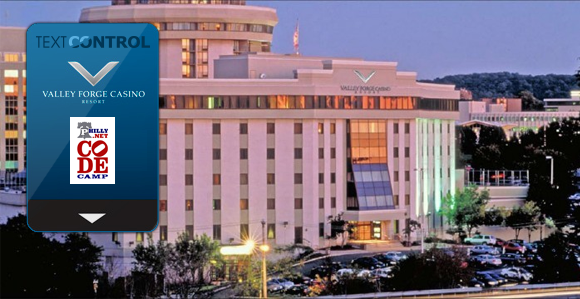 philly.NET Code Camp was a bi-annual conference at the beautiful campus of the Penn State Abington University. This year, organizers worked hard on a "refactored" version of the code camp: They are moving to the Valley Forge Casino Resort - a perfect location for a growing 2-day conference.
With 72 sessions by 60+ speakers, 40,000 sq ft presentation area and an enlarged expo area, this will be the best philly.NET Code Camp ever.
We are very proud to be a Gold sponsor of this event. We will have a booth in the vendor area to say hello to our Philly area users. We will bring demo stations to show the latest beta versions of our HTML5 Web editor and reporting template designer and the latest reporting features of TX Text Control.
For a very low rate of $99, you can still register for this code camp:
See you in Philly!