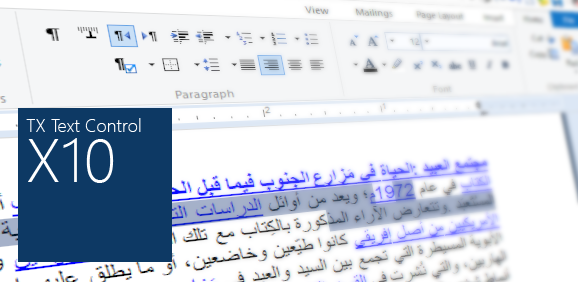 320 million people in our world are speaking the Arabic language and about 7 million people are speaking Hebrew. These languages use a different character set than Latin based languages and are written from right-to-left.
For word processors, this is a very complex task. One feature of our next version TX Text Control X10 (20.0) is the support for right-to-left languages such as Arabic and Hebrew.
The specialty of right-to-left languages is the mixture of right-to-left parts with left-to-right sentences:

Take notice of the selection in the above sample: TX Text Control has two selection directions.
All other features are completely vertically flipped. Consider a numbered list: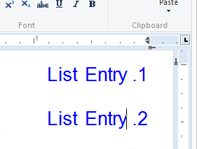 The button bar has two new buttons to change the direction of a paragraph:

Additionally, the directions of the Text Control rulers are flipped as well: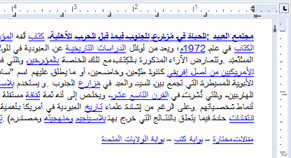 At the same time, TX Spell .NET 4.0 will be released with full support for Arabic and Hebrew languages.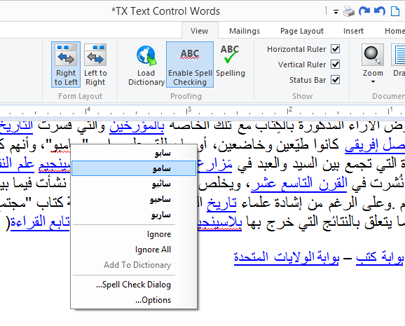 This will be just one of the great upcoming features of TX Text Control X10 - stay tuned.