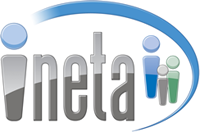 15 minutes of fame!
The thriving .NET user group Koblenz has a great tradition: Every year, during their December meeting and Holiday party, every attendee can do a short 15 minute talk about a .NET topic of her choice. This tradition helped to find undiscovered speaker talents that are speaking on conferences nowadays.
We are very proud to support this user group by sponsoring them.
Are you leading a .NET user group somewhere in the world? We are always looking for options to support user groups. We know that it is not an easy job to manage a user group, find the right locations or rooms for the meetings or to invite speakers. Contact us, if you think that we can help you.
We would like to thank all ineta user groups for their commitment to a strong .NET community. Happy Holidays.