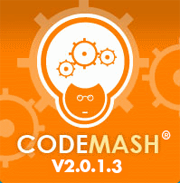 If you do a Bing / Google image search on the phrase CodeMash, you will find tons of pictures of a waterpark and bacon. The connection between these two? The CodeMash conference in Sandusky, Ohio.
CodeMash is a unique event that will educate developers on current practices, methodologies and technology trends in variety of platforms and development languages such as Java, .NET, Ruby and PHP.
This conference is held at the Kalahari Resort in Sandusky, Ohio - Ohio's largest indoor waterpark (January 8-11, 2013). And that explains the number of waterpark pictures in the mentioned image search. Attendees bring their families to the conference - they can relax in exclusive cabanas accessible only for conference family members.
The conference has a wonderful speaker line-up to offer best-of-breed sessions for more than 1200 attendees.
We are very proud to sponsor this fantastic event as a Platinum sponsor. If you are attending this high-quality event, stop by our booth and say hello.
Why bacon? At CodeMash 2012, there was a bacon bar, loaded with bacon and all sorts of toppings. And this is just a guess, but the word "bacon" was probably the most commonly used word in Tweets about CodeMash.