Based on the upcoming improvements of TX Spell .NET 3.0, stunning new concepts are imaginable. Due to the fact that the desired suggestion is ranked at position 1 or 2 in more than 97% of all cases, TX Spell .NET can be perfectly used for a very reliable AutoText correction.
While typing, TX Spell .NET checks the current word for spelling errors in order to create suggestions. They are displayed with touch-ready Windows 8 styled buttons below the misspelled word. When the user hits space or a delimiter, the misspelled word is automatically replaced with the first suggestion.
Auto Text Correction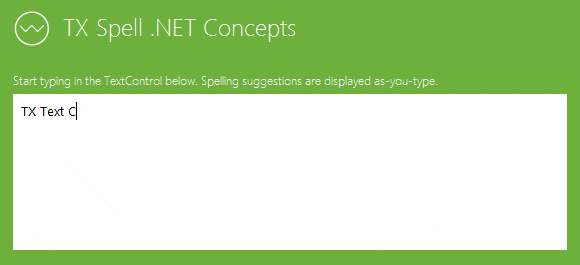 Alternatively, the user can select another suggestion from the list to replace the currently misspelled word.
Manual Correction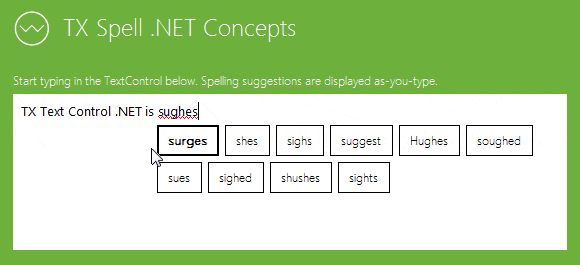 This is just another great way to use the power of TX Spell .NET. Watch out for version 3.0 and make sure that your subscription is not expired. Stay tuned!