It will be an exciting week in Las Vegas: The official Visual Studio 11 Beta launch, MS SQL 2012 launch, countless interesting sessions and industry leading vendors. All of this will happen at the DevConnections March 26-30 at the MGM Grand in Las Vegas.
I thought to share what we will present at the DevConnections conference next week in Las Vegas. If you are attending this great show, stop by our booth #319 and get a demo of all the new exciting things we are working on.
Reporting Redefined - Create Powerful Reports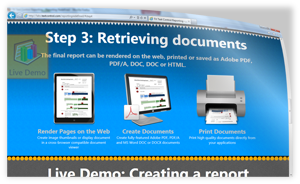 Reporting Redefined is the new collective name for the TX Text Control reporting concept. What does it mean?
Using TX Text Control, reports can be designed with a true WYSIWYG interface without using complex report designers. You can create your report templates in an MS Word-like interface every user is comfortable with. Existing MS Word templates can be opened and reused for your reports. The following microsite gives an overview of this concept:
http://labs.textcontrol.com/reportingredefined/
New Template Designer - Build Powerful Templates
We joined our main sample application TX Words and the TX Template Designer to one designer with a nice and easy-to-use Ribbon interface. This new designer has all the features of TX Words plus the charting and mail merge functionality and a complete new style and icon design. It shows how to create powerful templates easily. We will present an early, but already impressive beta version at the conference.
The following screenshot shows the Windows Forms version that will be part of TX Text Control 18.0: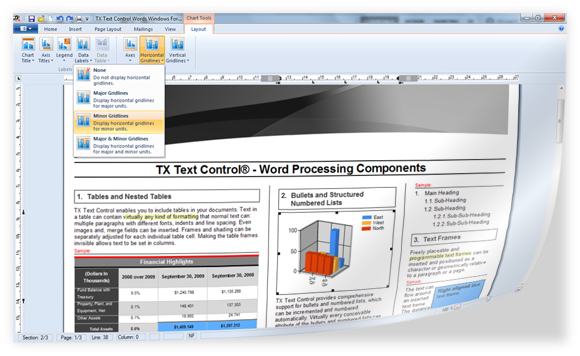 Of course, we will also show the stunning features of version 17.0 and our new spell checker TX Spell .NET. Ask for a demo - we look forward to talking to you at our booth. Contact us, if you want to schedule a specific time to come together.
See you in Vegas! Let's celebrate all the good news from Microsoft and our exciting plans.