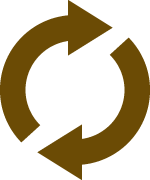 Last year, we decided to remove the Subscription licenses for our ActiveX components. It was never an announcement of discontinuation of our ActiveX product line.
The reason was pretty simple: We wanted to protect our users from decisions we have no influence in. It was not possible to get a definitive statement from Microsoft that guaranteed that ActiveX and COM is supported in future operating systems such as Windows 8. Now, we have this clear statement for Windows 8.
We are very happy to offer the ActiveX Subscriptions again.
You can easily update to a Subscription of TX Text Control ActiveX X8 from older versions. Or you can upgrade your current license of TX Text Control ActiveX X8 to a Subscription for the price difference.
Visit our online store or contact us to learn more about your upgrade possibilities.
This is our strong commitment to ActiveX, VB6 and other COM development IDEs - still great technologies.