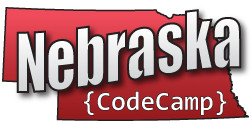 Wanna see Scott Hanselman?
He is the keynote speaker at the Nebraska Code Camp - a free, community-driven developer conference. This annual Code Camp at the University of Nebraska-Lincoln is held this weekend on March 10, 2012.
As a gold sponsor, we will be on site with our mobile booth. We would be honored, if you would visit our team in the expo area. Ask for the fastest spell checking component on the market! We have it.
See you in Nebraska!