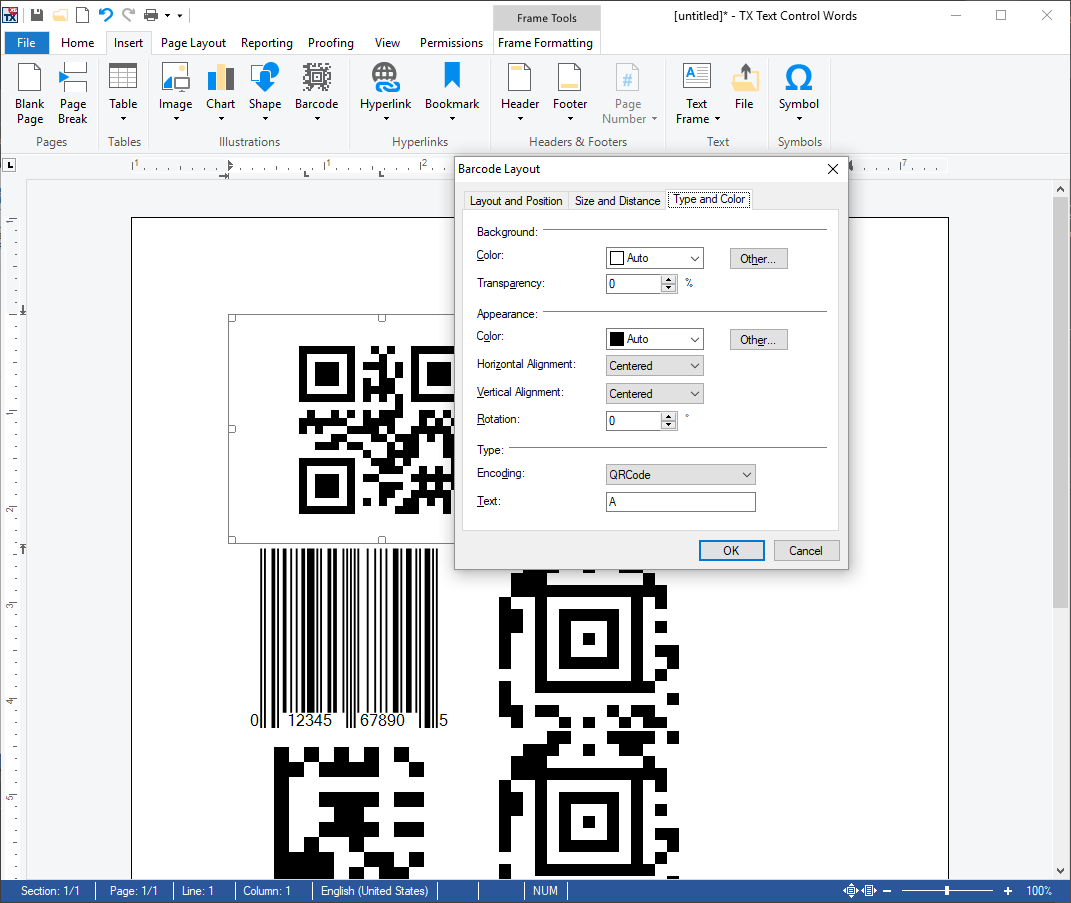 Barcode Settings
TX Barcode .NET for WPF 5.0 provides the new class TXTextControl.Barcode.BarcodeTypeSettings to apply barcode type specific settings.
In this context, it is now possible to determine whether a check value is included in a specific barcode type. Furthermore, a value can be set that indicates whether the included check value is displayed with the encrypted text. Both settings can only be applied to those barcode types that support these features.
For the following barcode types, a check value can be turned on or off: Interleaved2of5, Code39, Codabar and Code11.