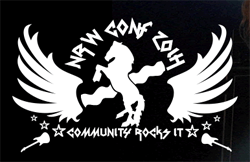 We are delighted to announce that we will be sponsoring the NRW Conf 2014 in Wuppertal next week. This community driven 2-day event draws top speakers, sponsors and enthusiastic developers to learn and share trending topics.
We will be on site all day with a booth to show version X11 of TX Text Control and our upcoming HTML5 based TextControl part of TX Text Control .NET Server for ASP.NET. This will be the first conference where we are going to show the final release version of X11.
You can still sign up for the conference.
See you in Wuppertal!