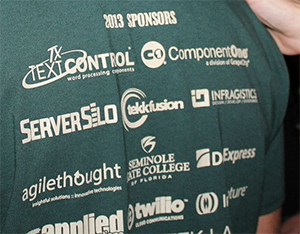 We are sponsoring the Orlando Code Camp 2014 again this year. They already have more than 450 registrants and this number usually goes up to 700 attendees showing up.
Orlando Code Camp 2014
March 22, 2014
Seminole State College
71 speakers in more than 80 sessions guarantee a day packed with information, trends and new technologies.
As the keynote speaker, John Papa has been announced to give attendees a motivated start into the camp day.
You can still register for the Orlando Code Camp 2014.
See you in Orlando!