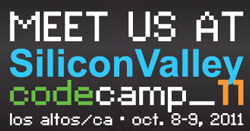 Busy days for the TX Text Control conference team. We just shipped our booth and swag to San Francisco, CA to the Silicon Valley Code Camp 2011 (Oct 8-9). The team is following in the next days.
To give you an idea of the size of this code camp: As of today, there are 214 sessions and 2859 registered attendees. We have teamed up with our partner GrapeCity presenting our Document Automation Alliance.
All industry-leaders are coming to California to present their latest technology or just to say hello to their users. We are very proud to support the code camp as a Platinum Sponsor together with companies such as Microsoft, Google or Oracle.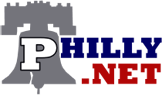 On Saturday, October 15, the Philly Code Camp 2011 will be held at the DeVry University campus in Fort Washington, PA. 70 sessions, 60+ speakers and about 600 attendees are expected.
If you are attending one of these great events, stop by our booth and learn more about version 17.0, the Express version or just say hello. We look forward to see you.