When you can see dozens of packages, boxed hardware and brochures in our office corridor, you know it's conference time. The crates are shipped, TX Text Control demos prepared, baseball hats ordered and new announcements enclosed.

In 10 days, we are travelling to Orlando, Florida. It will be an amazing week. We will start on Saturday morning (March 26) at the Orlando Code Camp 2011 at the Seminole State College as a Platinum Sponsor of this great event. Currently, more than 500 attendess are registered to learn from a great line-up of speakers. We really look forward to meeting you there. Register now - it is free.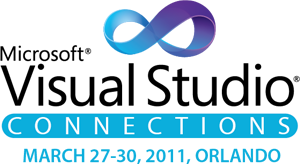 On Monday (March 28), the DevConnections Spring starts at the Grande Lakes JW Marriott Resort Hotel. This industry-leading event is my personal favorite conference that provides an opportunity to interact with people in the industry and get updates on the latest developments. We at Text Control like this event because we can get in touch with lots of TX Text Control users and the interaction and feedback is priceless.
If you are in the Orlando area at this time, visit us at one or both (they are raffling tickets for DevConnections at the Code Camp) of these great events.
See you in Orlando!