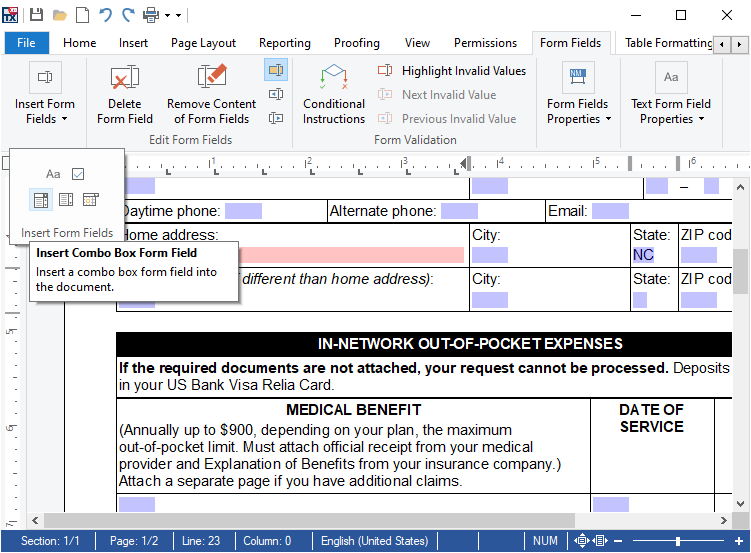 Form Fields
With TX Text Control .NET for WPF X18, we introduced form field processing functionality to create and deploy forms including MS Word compatible fields such as checkboxes, date fields, drop-down boxes and form text fields.
It is possible to create documents with fillable form fields for data collection from end-users. As part of digital transformation processes, paper-based forms can be migrated to electronic documents with many advantages, such as validation and automated data analysis.
Documents created in MS Word, containing legacy form fields and content control form fields can be imported into TX Text Control.